World Class Security Solutions Provider
Since First Coast Security was founded in 1999, it has been our goal to provide security solutions that fit our clients' individual needs. We carefully construct security solutions for our clients then select the right people, train them to exceed your specific requirements, and provide them with a culture that is focused intensely upon both client and employee satisfaction. This model best supports the type of long-term partnerships that have been the foundation of our success and resulted in employee and customer retention rates that far exceed industry benchmarks.
To advance the security industry by providing world-class services, delivered by highly trained professionals who are inspired to serve at their utmost potential.
We believe by executing this mission statement and our core values, we can change the purpose,
professionalism, and performance of the security industry. We realize it may not happen today, but over
time our rigorous attention to these values can have a lasting impact on our own employees, the
customers we serve, and the security industry.
On the first day of orientation, every new FCS officer is
introduced to and learns…
More Than Just Words On A Page…
Our Core Values are the basis of our training and leadership development programs and are posted at every work site. All leaders and supervisors are expected to exemplify and reinforce them daily, and all staff are evaluated on them regularly.
Moreover, these values are embedded in each of our systems and processes – allowing us to hold teams accountable to those values, and ensuring they are exemplified to the clients and communities we serve. They include:
Selection and screening processes that accelerate our Speed to Talent

Training and development processes that ensure staff are prepared to perform at the highest levels

Quality assurance processes and technologies that ensure we consistently meet key performance indicators

Recognition and incentive programs that reward and celebrate exceptional performance aligned with our values.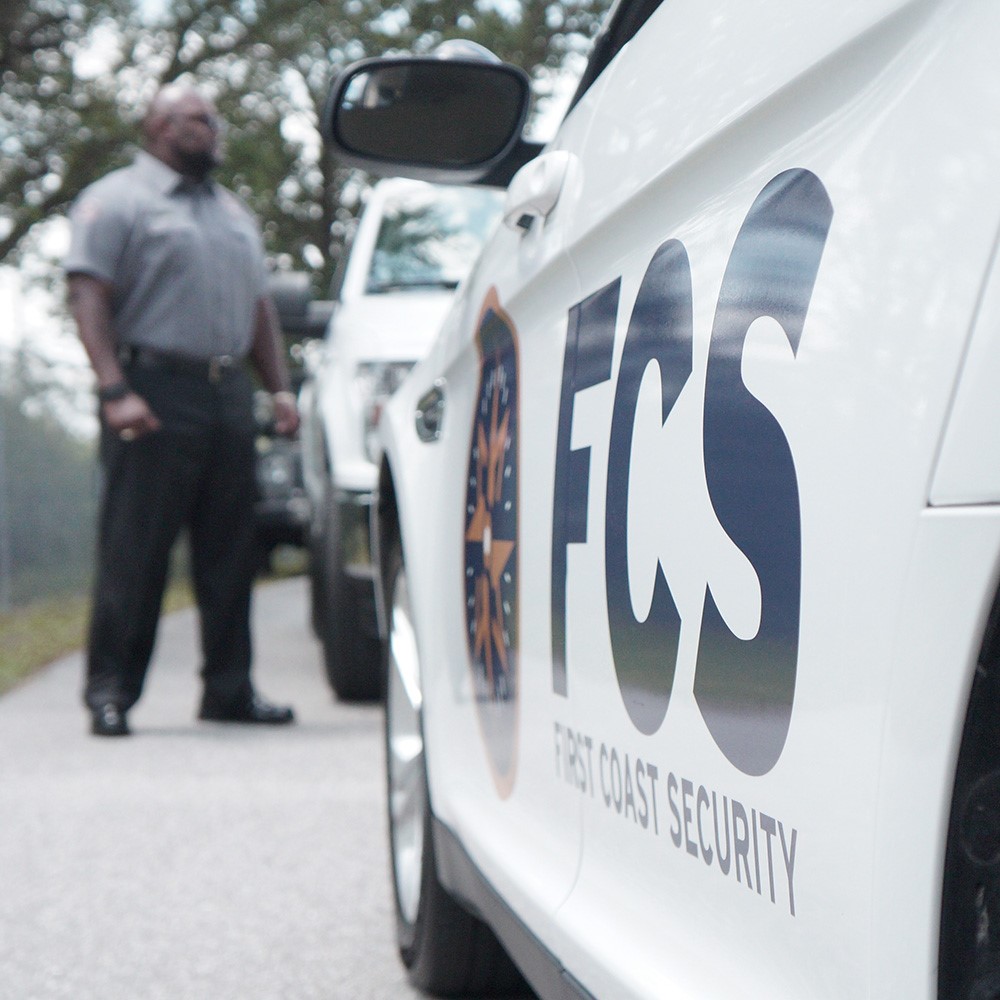 Defining our brand starts with the vision that compelled our Owner, E. Bland Cologne, to found FCS. When asked why he started our company, his answer is always the same: "To protect my city, Jacksonville."
As the company took shape and grew, our focus widened to other markets as customers quickly recognized what made FCS different from the competition: FCS delivers custom-tailored protection designed to meet each FCS customer's unique needs. While we constantly strive to perfect our existing capacities and develop new ones as the needs of customers evolve, the offering we deliver to each FCS customer is never cookie-cutter. It is developed specifically for them.
Service Areas &
Office Locations
FCS Security Services, Inc. is comprised of approximately 3,000+ security professionals, headquartered in Jacksonville, Florida and deployed in 23 states and the District of Columbia. Servicing approximately 80 different clients with 4 million hours of services.
Click to see state level security information.