Technology-The Next Edge
.
The rapid expansion in capabilities, together with a decline in the cost of technology has made it appropriate for use in augmenting the security posture of your operation. We integrate technology into security for one reason – to make protecting your interests more efficient and effective than it was before the technology existed.
Quality Assurance Technologies
As a metrics-driven organization, we embrace new technologies that add value and transparency to our clientele. Our teams continually assess and integrate a variety of quality assurance applications to maintain our high service standards. Some examples include:
First Coast Security has partnered with SAFR SCAN to provide our clients fast, frictionless scanning that can authenticate up to 30 individuals per minute, making it ideal for high volume applications in office building lobbies, professional offices, secured employee entrances and more.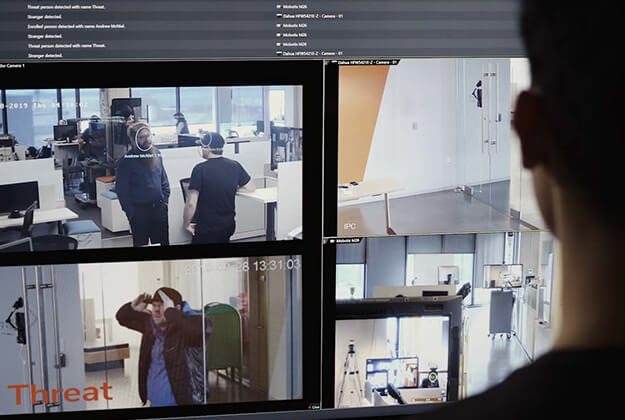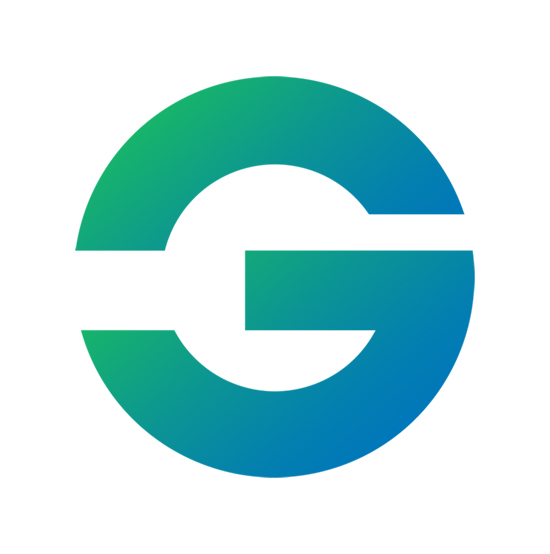 Everything and everybody has a location somewhere on the earth. First Coast Security has partnered with Geollect so we can use location data and find relationship and pattern data to enable understanding of where and when significant events are happening or are going to happen. Anticipation and speed of reaction to these events leads to effective decision-making and huge cost savings.
First Coast Security has partnered with Resolver risk assessment software. This allows First Coast Security services to gather, prioritize analyze and proactively respond with precision.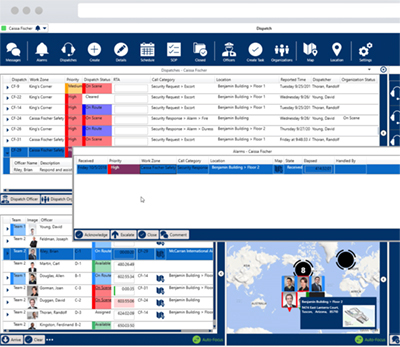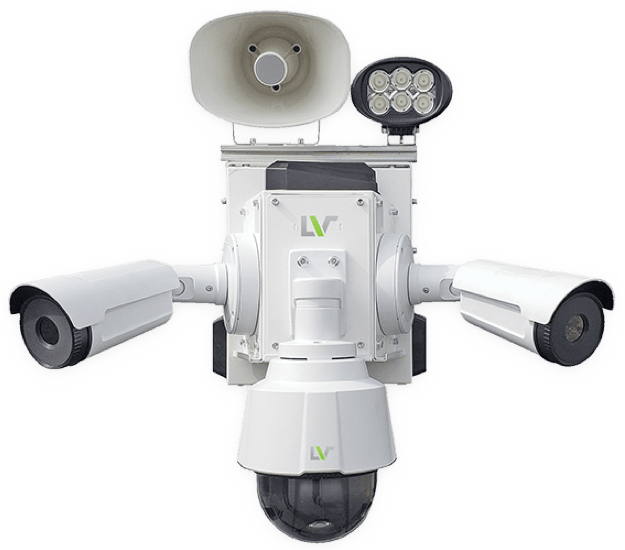 First Coast Security has partnered with LiveView to offer our clients rapidly-deployed enterprise-ready cloud-based surveillance capabilities – including both equipment that is traditionally wired, and those that require no internet or wired power source. This allows First Coast Security services to provide camera mounting options that are limitless – including fully secured mobile trailer units, dedicated poles, on the side of a building, on a wall, on a freeway overpass, or even on a tripod movable by hand – anywhere you need security.
Workforce Management Technology
First Coast utilizes WinTeam – the leading fully-integrated HRIS technology designed specifically for the contract security staffing industry. The system provides extensive workforce management solutions – including highly efficient and flexible workforce scheduling tools providing the following features and benefits: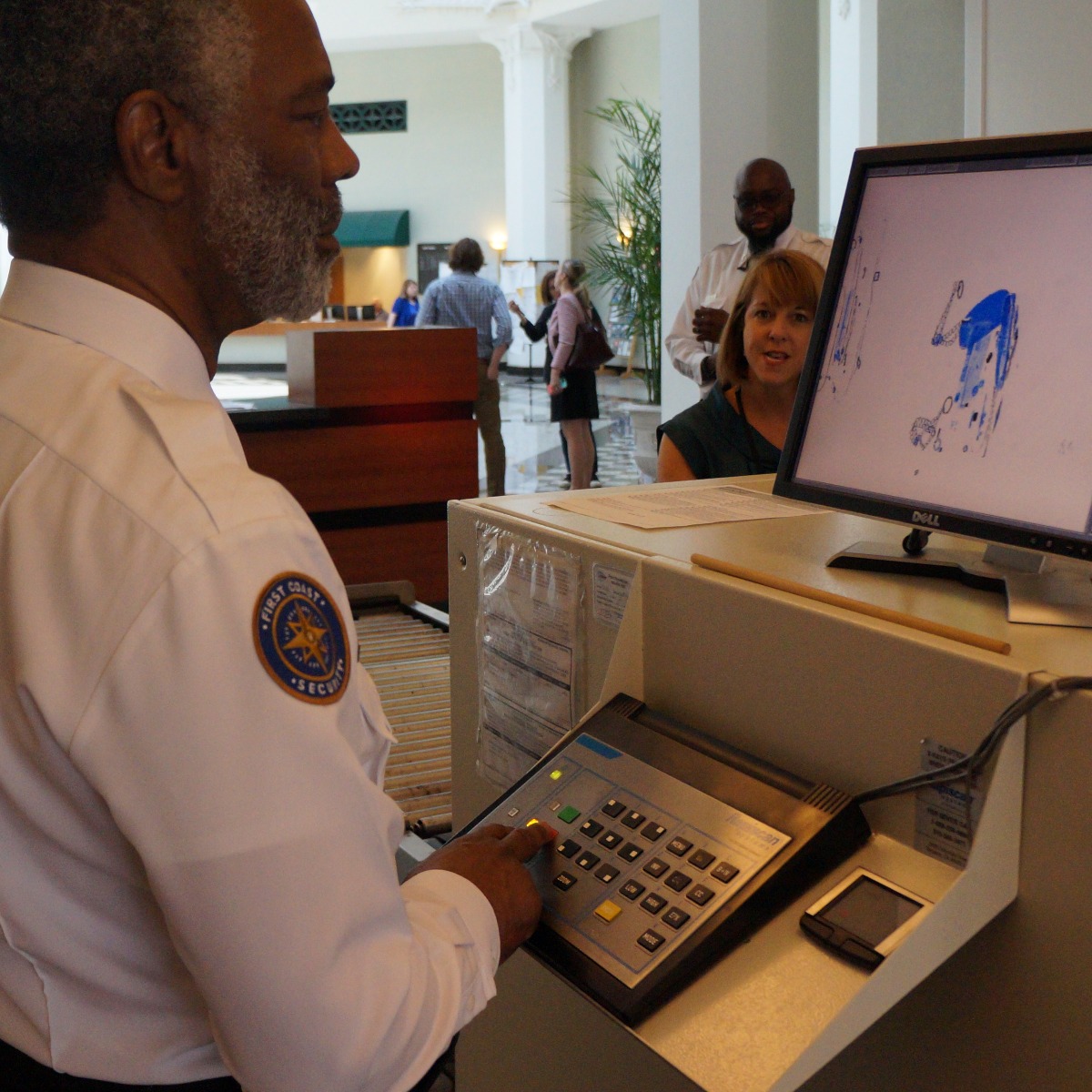 Mobile App Enabled Job Board
A mobile-enabled job board allows officers to easily check and confirm their shift schedules from their smartphones. Officers receive instant notifications of shift assignments and automatic shift reminders, while managers receive instant shift confirmations. Additionally, the system allows 1) flexible self-scheduling (if permitted), 2) shift-bidding (if permitted), 3) shift-swapping (if permitted), 4) pre-shift health checks, and even 5) automated safety checks for assignments in isolated areas.
Embedded engines establish and enforce scheduling rules that define shift work policies, including client contract requirements; employment and collective bargaining contract requirements; shift lengths; equipment requirements; training standards; certifications; overtime rules; and staff availability.
Fully integrated modules provide seamless and transparent billing, with source data derived directly from scheduling and payroll modules.
Secured portals provide clients with full access and visibility into scheduling and billing data, including report-writing ability – providing you complete transparency and independent auditing capabilities.
Guard Tour & Inspection Technology
Our incident reporting and security guard management system combines the power of the web with the strength of mobile devices to collect and store valuable data, and push it to our clients in real time. We consistently monitor and report officer activity and rapidly inform your teams regarding incidents that are important to you – including written, photographic and video support. This data can be used to track trends and issues, adjust and reconfigure security patrols and coverage, and defend liability claims.
The system includes web-based and mobile application platforms that deliver patrol tour data, incident reports, and QA inspection reports that optimize the accountability and value our security services. Features and benefits include: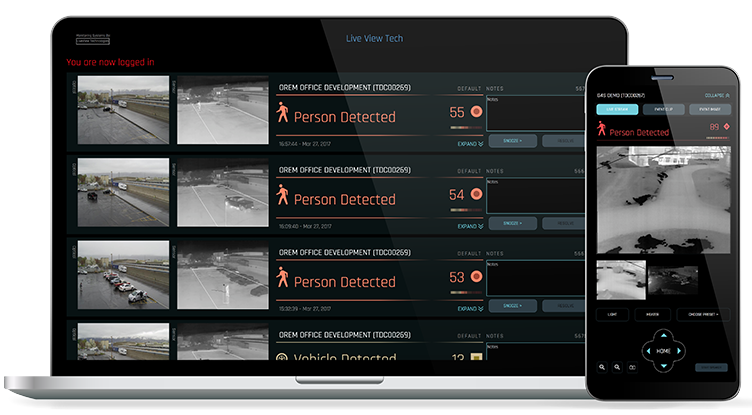 Scan NFC/RFID tag checkpoints at strategic locations using mobile technology, sending real-time updates via email. Validate tours in real-time using survivable tour tags. Deliver detailed and accurate tour logs.
Incident, Event & Activity
Reporting
Incident reporting features streamline and standardize the reporting process, using messages that include multimedia and text. Create customized forms per site, and per incident type and standardize processes. Capture photos and videos to provide a more detailed report. Real-time report engine keeps online history and eliminates need for paper reports. View activities by officer, activity type, and more. Centralized access for stakeholders builds trust and credibility.
Geolocation & Officer
Dispatch
Locate officers online at any time and dispatch appropriately based on proximity and availability. GPS identifies officer presence in real-time. View status, availability, proximity and estimated drive times to incidents. Document task acknowledgements, progress, and completion status in real-time.
Online post order management allows management to distribute officer instructions seamlessly in real-time and document compliance. Deliver updates and notifications in real-time. Customize Orders and Pass-Downs by post, client or organization. Document acknowledgment by individual officers, build trust with stakeholders.
Fully customizable, mobile-enabled forms allow our Management and QA Teams to record field inspections on their mobile devices (including both inspection results and any necessary corrective actions). Results of each inspection are automatically uploaded and distributed to both Client and First Coast management teams. Clients enjoy full transparency and accountability regarding our QA process, and can easily assess our proactivity in identifying/resolving performance concerns before they become critical issues.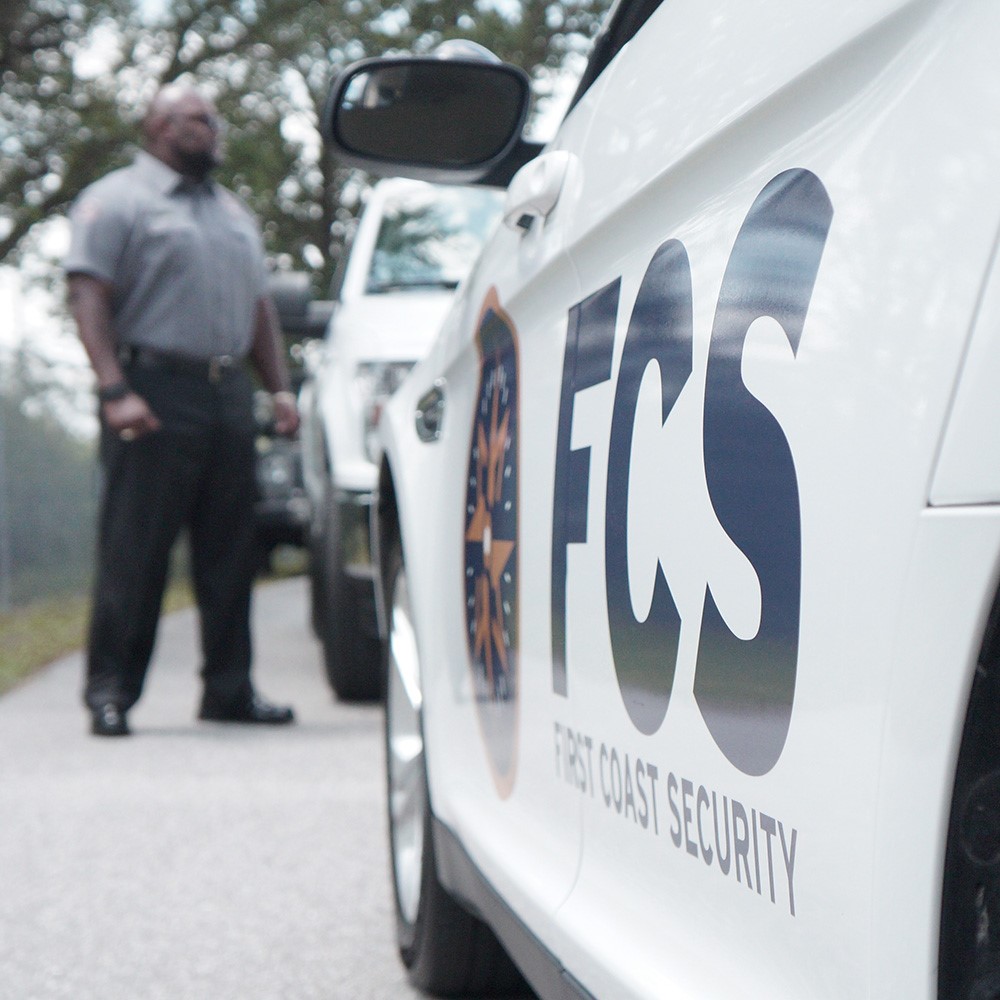 Driver Monitoring Technology
First Coast closely monitors our fleet of patrol vehicles with telematics technology. Through these tools, we monitor web-based analytics to improve productivity, fleet optimization, sustainability, safety, and compliance. Driver safety is at the forefront of these focus areas. Safety dashboard report on key fleet metrics such as speeding, harsh braking, backing up, seat belt use and more.
Our managers can create custom fleet rules and get an immediate email or text message notifications of violations and even possible collisions, so we can take the proper actions.
Learning Management Technology
First Coast partners with Docebo to support our entire learning process, from development to delivery. Docebo is a cloud-based Learning Management System (LMS) used by more than 28,000 organizations in more than 70 countries and in over 30 languages by some of the largest companies in the world. We house dozens of courses and learning paths within the system, each accessible to our teams via laptops and mobile devices. The mobile app is optimized for iOS and Android devices including smartphones and tablets – delivering an unparalleled user experience. Learners can take training courses while offline, with progress automatically tracked and synced with their Docebo LMS when back online.
In addition to standard curriculum, we can quickly turn internal/external sources and content into short, engaging "learning pills" in multiple engaging formats. Most importantly, embedded Learning Analytics allow us to continually collect and analyze data regarding learner progress, challenges, success, and engagement. So, we can clearly understand how our learning programs are performing as it relates to the Key Performance Indicators within your contract.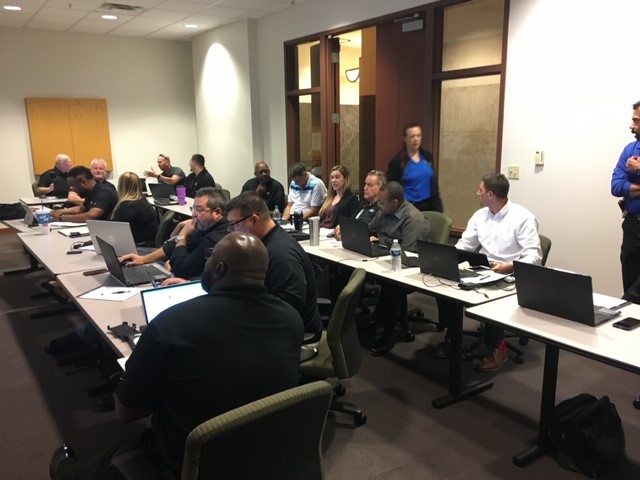 Team Software
FCS relies on industry-leading scheduling technology as well as compliance tracking to schedule security guard shifts across multiple locations, considering the unique requirements of each location in the scheduling process. For the technical aspects of scheduling, FCS utilizes the scheduling software WinTeam, which uses a computerized scheduling program to match post assignments with officer training levels.
Service Areas &
Office Locations
FCS Security Services, Inc. is comprised of approximately 3,000+ security professionals, headquartered in Jacksonville, Florida and deployed in 23 states and the District of Columbia. Servicing approximately 80 different clients with 4 million hours of services.
Click to see state level security information.