Wireless Surveillance
Technology
FCS's Partnership With LiveView Technologies Allows Our Clients To Utilize:
Wireless, Remote Camera Units That Rapidly Deploy Whenever & Wherever
…
The rapid expansion in security technology capabilities, together with a decline in the cost of technology has made it appropriate for use in augmenting the security posture of your operation. We integrate technology into security for one reason – to make protecting your interests more efficient and effective than it was before the technology existed. Thus FCS has partnered with LiveView Technologies to integrate their rapid deployment surveillance technology into our service offerings. This approach will help FCS protect your assets better while reducing security costs for our clients.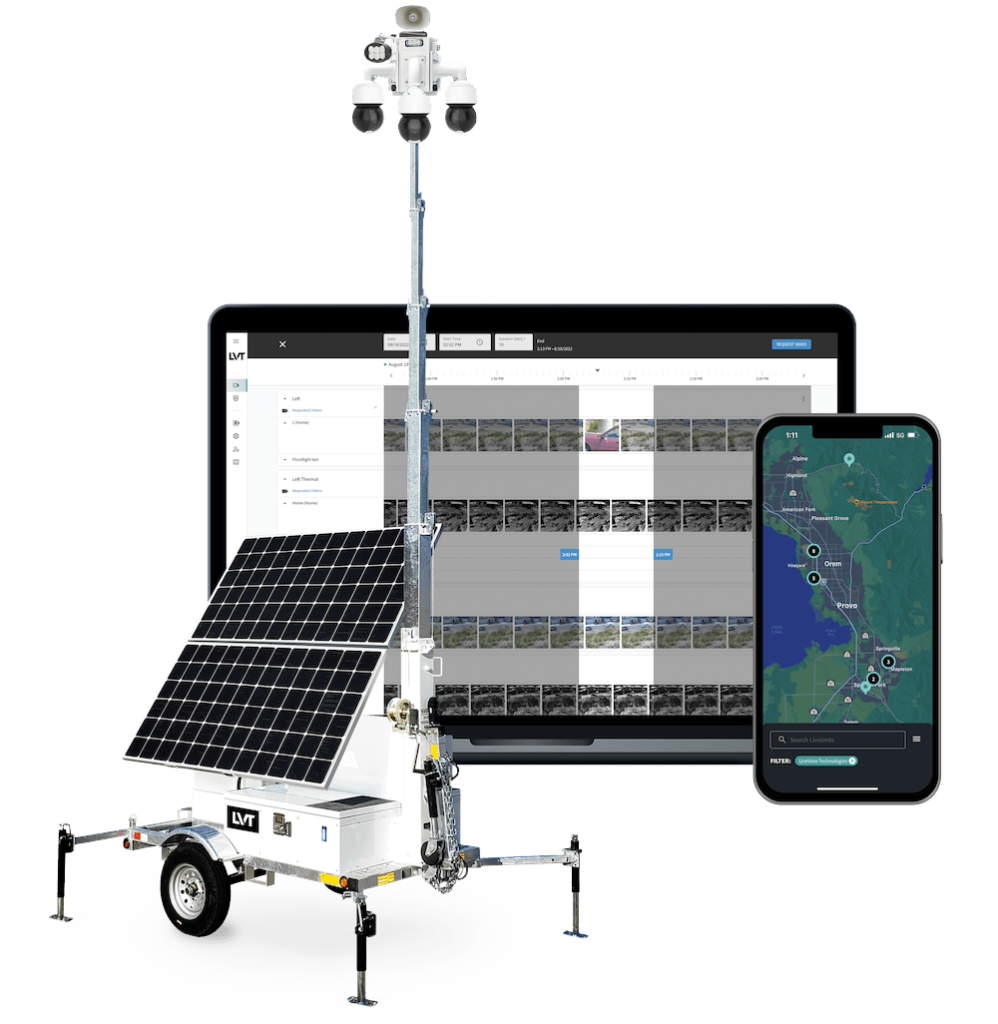 Works Day, Night, Rain or Shine

Flood & Strobe Lights to Deter Crime
Deter Potential Criminals With Two-Way Speaker.

Thermal Imaging & IR Illumination
FCS Improves Your Security With LiveView Wireless Cameras
FCS now delivers security and surveillance in remote or hard to patrol areas. Case studies have shown up to 70% decreases in remote area incidents.
FCS can utilize LVT's industry leading technology to improve your security while reducing man hours thus lowering the cost for FCS to protect your assets.
Decrease Security Costs Even Further
FCS Can Access Surveillance From Anywhere. FCS uses recorded soundbites to deter potential criminals with our two-way speaker. Once again, reducing man-power hours and thus reducing security costs.
Service Areas &
Office Locations
FCS Security Services, Inc. is comprised of approximately 3,000+ security professionals, headquartered in Jacksonville, Florida and deployed in 23 states and the District of Columbia. Servicing approximately 80 different clients with 4 million hours of services.
Click to see state level security information.