Risk Management
Technology
FCS's Partnership With Resolver & Geollect Allows Our Clients To:
Mitigate Risks Locally & Around The World
…
The rapid expansion in security technology capabilities, together with a decline in the cost of technology has made it appropriate for use in augmenting the security posture of your operation. We integrate technology into security for one reason – to make protecting your interests more efficient and effective than it was before the technology existed. FCS has partnered with Resolver and Geollect to help our clients to predict when & where security assets are most needed in advance into our service offerings. This approach will help FCS protect your assets better while reducing security costs for our clients.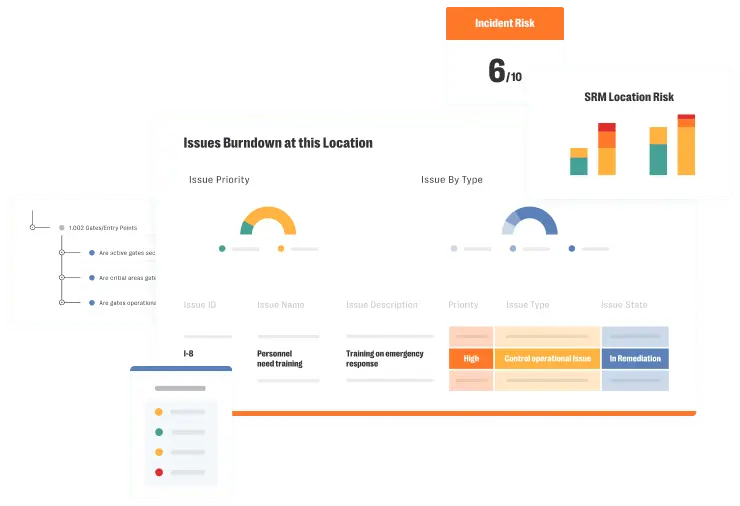 Increased Coverage
Assess risks frequently through local high-quality, site audits. Stay aware of fast-changing risks across all your sites and assets.

Achieve maximum protection levels without massive costs.
Get accurate & updated assessments by enabling local teams to complete & comprehensive pre-built assessment templates.
Improved Execution
Turn insights into actions with automated workflows that define and assign corrective tasks. Monitor real-time progress with a consolidated dashboard.

Guaranteed Regulatory Compliance
Ensure your sites are compliant with the security requirements and standards that are unique to your industry.
FCS Can Improve Your Security With Resolver
FCS can utilize Resolver's Risk Management Software to predict high risk times and areas where security breaches take place. We then move resources and security to where it is needed most, thus improving overall security.
By using Resolver, FCS can reduce incidents by predicting outcomes. This allows FCS's security teams to complete & comprehensive pre-built assessment templates that decreases costs.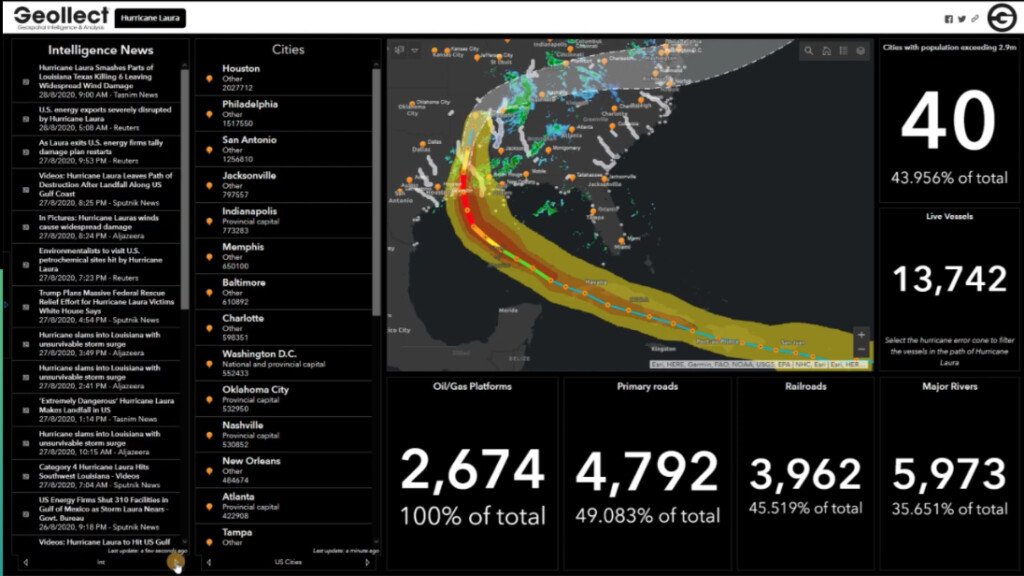 Get Data So You Stay Ahead of All Situations. Whether they are related to weather, health, geopolitical, civil disturbance, criminal activity (including piracy) or supply chain disruption our data can fill the gaps, inform and predict rapid changes in global issues and measure the associated risks, thereby enabling industry and government to stay ahead of all situations.

Geollect unlocks the power of this data to enable understanding of where and when significant events are happening or are going to happen.

All of your data visualized in one place, to reveal dynamic relationships and patterns often hidden in large volumes of data.

Anticipation and speed of reaction to these events leads to effective decision-making and huge cost savings.
FCS Can Improve Security & Help You Make Better Business Decisions
FCS now delivers a single point for multiple layers of data. The accuracy of real-time information, pinpoint location certainty and machine learning offer insights and advanced foresights you won't get from anyone else, meaning our clients know where, know first and know more than their competitors.
FCS utilizes Geollect to make faster, more accurate and informed decisions surrounding the protection and security of your assets. By knowing what to expect, we can trim security costs by reducing security officer hours.
Service Areas &
Office Locations
FCS Security Services, Inc. is comprised of approximately 3,000+ security professionals, headquartered in Jacksonville, Florida and deployed in 23 states and the District of Columbia. Servicing approximately 80 different clients with 4 million hours of services.
Click to see state level security information.