Clients consistently select us as the best-qualified firm to protect their highest-value assets, and deliver the quality, value, and responsiveness that they need.
We provide armed and unarmed personnel who are properly licensed and trained to provide an array of services – ensuring the consistent safety and security of your staff, clients, facilities, events and properties. Officers, supervisors, and managers are each trained and empowered to make the right decisions in split-second scenarios, A robust quality assurance program consistently audits performance criterion, and provides you real-time assessment reports.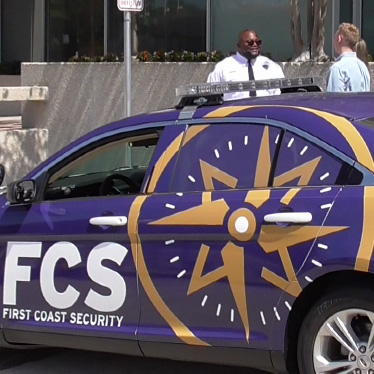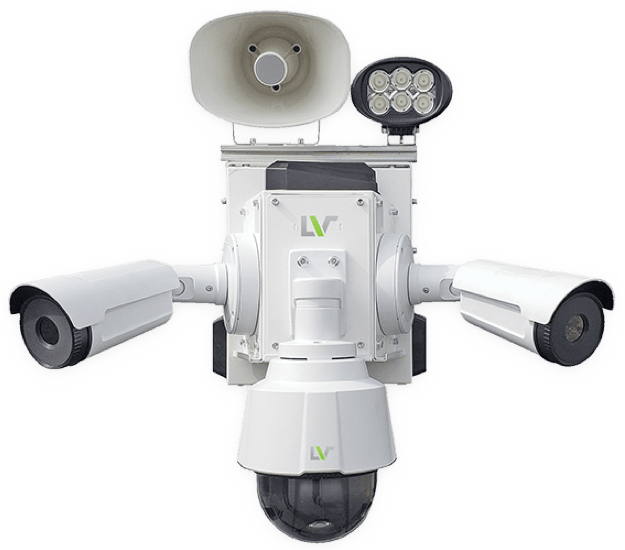 First Coast also offers clients rapidly-deployed enterprise-ready cloud-based surveillance capabilities – including both equipment that is traditionally wired, and those that require no internet or wired power source.
Camera mounting options are limitless – including fully secured mobile trailer units, dedicated poles, on the side of a building, on a wall, on a freeway overpass, or even on a tripod movable by hand – anywhere you need security.
Systems features include 24/7 live control, geofencing and detection algorithms, world class sensors, two-way speakers, license plate readers, thermal sensors, and configurable alerts and lighting effects.
Every camera is plugged into a world-class VMS and Command Center. Officers (and your staff) are able to zoom, pan, and tilt your cameras, create customized alerts and notifications, establish virtual perimeters and automated alerts, and even provide health analytics about your cameras. Every camera is constantly monitored automatically, self-heal, and alert when the camera isn't behaving properly
Direct Connection To our Services and Security Agents
First Coast Security has partnered with Bond Connect that allows our clients to have full security capabilities with just a tap on the app. Our suite of Personal Security services work together to help you and your loved ones feel safer. We're ready to help whenever you feel nervous or afraid, no matter the situation, at anytime.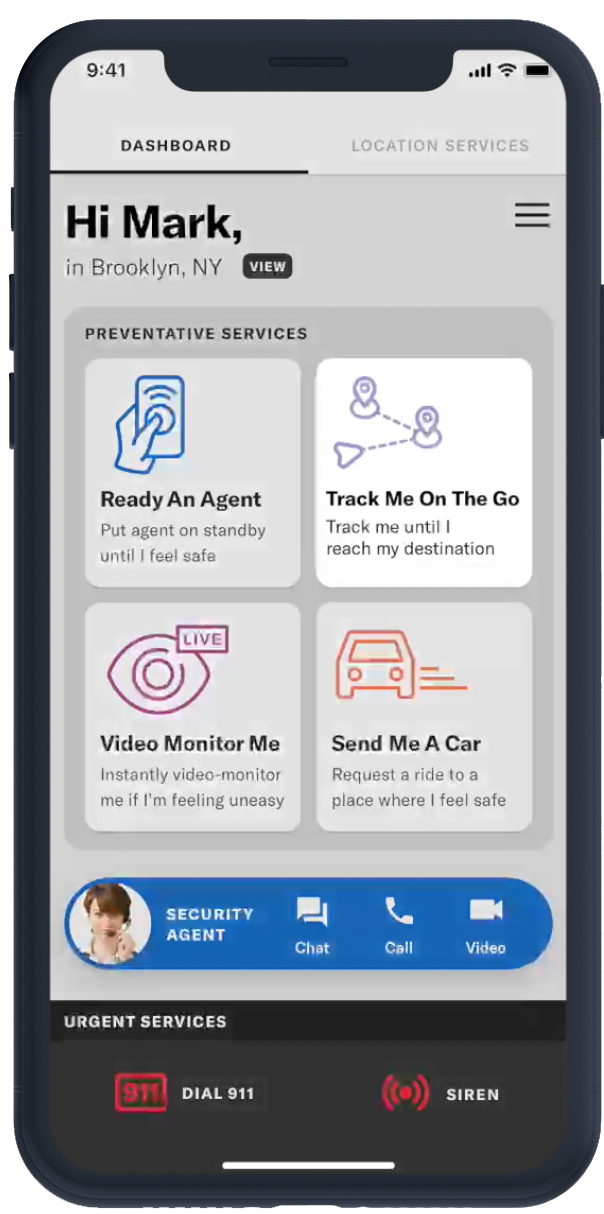 The First Coast Training Academy (FCTA) is a full-service training facility with locations in multiple locations throughout the U.S. First Coast Security launched FCTA to provide in-house proprietary training that is customizable to each customer's needs while meeting State and Federal regulations and certifications. Through the use of advanced training technology and innovative delivery of course materials, our officers receive a uniquely significant training experience with each class attended.
Courses Offered
State-regulated training
Customer service training and testing
Gated community or commercial building training
Use of Force Training
Firearms qualifications
Intermediate Weapons Training/Certification
Certified School Safety Officer Training
American Red Cross First Responder Training/Certification
Advanced First Aid Tactical Care Under Fire Training
FPS-required Tri-Annual Training Certification
Supervisor Training/Certification
Computer-based X-ray/I.E.D. Recognition Training
Active Shooter Training
Advanced Defensive Tactics (DT) Training
Transportation Worker Identification Credential (TWIC)
Maritime Security (MARSEC) Training
North American Electric Reliability Corporation (NERC)
Aerosol Projector Certification (OC Pepper Spray)*
Expandable Baton Certification*
Apprehension and Handcuff Training*
Where authorized and required*
Learning Management Technology
First Coast partners with Docebo to support our entire learning process, from development to delivery. Docebo is a cloud-based Learning Management System (LMS) used by more than 28,000 organizations in more than 70 countries and in over 30 languages by some of the largest companies in the world. We house dozens of courses and learning paths within the system, each accessible to our teams via laptops and mobile devices. The mobile app is optimized for iOS and Android devices including smartphones and tablets – delivering an unparalleled user experience. Learners can take training courses while offline, with progress automatically tracked and synced with their Docebo LMS when back online.
In addition to standard curriculum, we can quickly turn internal/external sources and content into short, engaging "learning pills" in multiple engaging formats. Most importantly, embedded Learning Analytics allow us to continually collect and analyze data regarding learner progress, challenges, success, and engagement. So, we can clearly understand how our learning programs are performing as it relates to the Key Performance Indicators within your contract.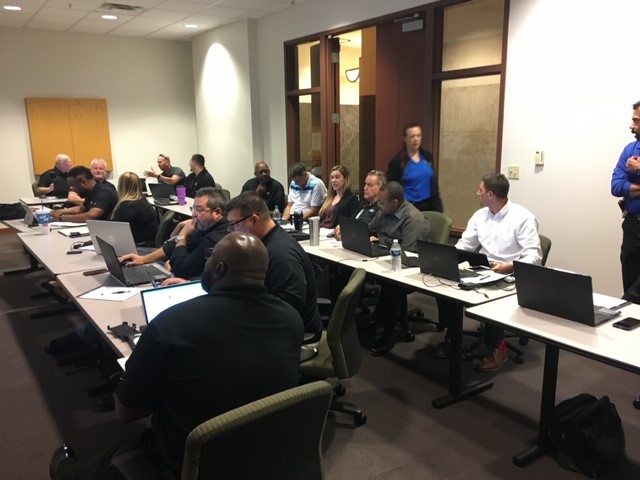 FCS Security Services, Inc. currently holds Security Agency License(s) in 20 states and the District of Columbia. FCS provides security services across the U.S. Click on any of services area states to see state level security information.